Appealing Woven Textile Designs by Rajesh Master
We would like to introduce you to "Look alike Fabrics Samples". Since the past 41 years, we have been serving the textile industry as Shirting Designer and consultant. From the last years, we have been publishing "Unique Textile Design Books" by the name of "TOP WEAVES CREATIONS" wherein we have put in all our efforts and experience to enhance the creations.
Top Weaves Creation is one of the most renowned and diligent Textile design company that serves the consumers for the better. Amongst all the textile design companies, Top weaves creation is known to provide original and elegant designs.
Until now, we have introduced more than 50 different books, each containing 96 shirting designs. In today's technologically advanced world, we produced a combination of conventional and computer graphics concept into handy book.
This book is a novel ideal of emerging with most recent scenarios in textile industry. It is an innovative initiative with minor changes in pattern/colors and alternative combinations which created "WORLD OF WEAVES". Our core expertise deals with supply of designs with the upcoming trend of woven textile designs from the works of woven textile designers.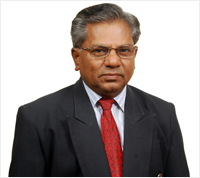 RAJESH (MASTER) KONDABATHINI